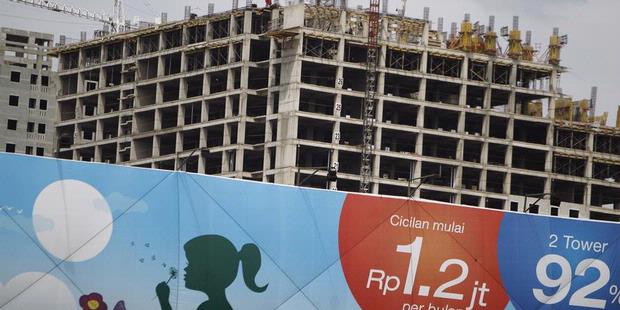 Investment opportunities in the luxury home market in Jakarta apparently still promising. Based property research firm Jones Lang LaSalle, along the 2012 quarter past two, luxury residential property prices rose most sharply in Jakarta than similar properties in other major cities in Asia.
Based on the index of residential research released on Monday (06.08.2012), Jones Lang LaSalle noted a luxury residential property prices in Jakarta in the second quarter 2012 rose 19.2% from the price in the same period the previous year. Meanwhile, when compared with prices in the last quarter, recorded an increase of 7.9%. Compare that with property prices in Manila, which is only up 10.5% over second quarter 2011.
Meanwhile, when compared to first quarter 2012, the price of luxury housing properties in the Philippine capital is only up 0.5%. Just for the record, a luxury property in question here include apartments and condominiums.
Jones Lang LaSalle-party state, this makes the achievement Jakarta property market luxury homes in Jakarta have outperformed the title of the property rather than luxury homes in other major cities in Asia.
"Jakarta is likely to continue to record strong growth rates during 2012 because local demand is solid," said the Jones Lang in his research.
Just for the record, the research also shows a luxury residential property prices in Hong Kong is relatively stable. While the luxury residential property prices in Beijing and Singapore continue to drop. Decline in property prices in Singapore even reach 8% compared to second quarter 2011