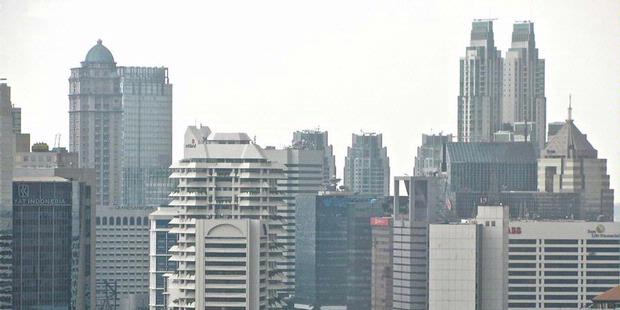 Indonesia's economy is stable in the first half of this year a positive impact on demand for office space, especially in the city. Demand that happens, good for office space rental and strata title.
Coldwell Banker reported property consultants, office rental occupancy rate in Jakarta in the second quarter of this year could grow 1.35% from the previous quarter to 96.89%. The details are, the occupancy rate of office buildings in central business district of Jakarta (central business distric / CBD) area surrounding the road Thamrin, Sudirman and Brass grew 1.05% in the second quarter to 97.71%. In fact, outside the central office in Jakarta's business has grown lebilh occupancy rates as high as 1.73% in the second quarter to 96.07%.
"The increase occurred in offices outside the CBD, such as TB Simatupang area and West Jakarta," said Research and Consultancy Manager Coldwell Banker Meyriana Kesuma in his research.
Projections, the supply in both regions will reach its peak two years. Conditions of strata title office alias that can be sold just the opposite. According Meyriana, the number of strata title office space sold in Jakarta declined to 94.88%. The breakdown is 98.14% for office buildings in central business district and 88.26% outside the central business district. However, Meyriana not mention in detail the level of decline.